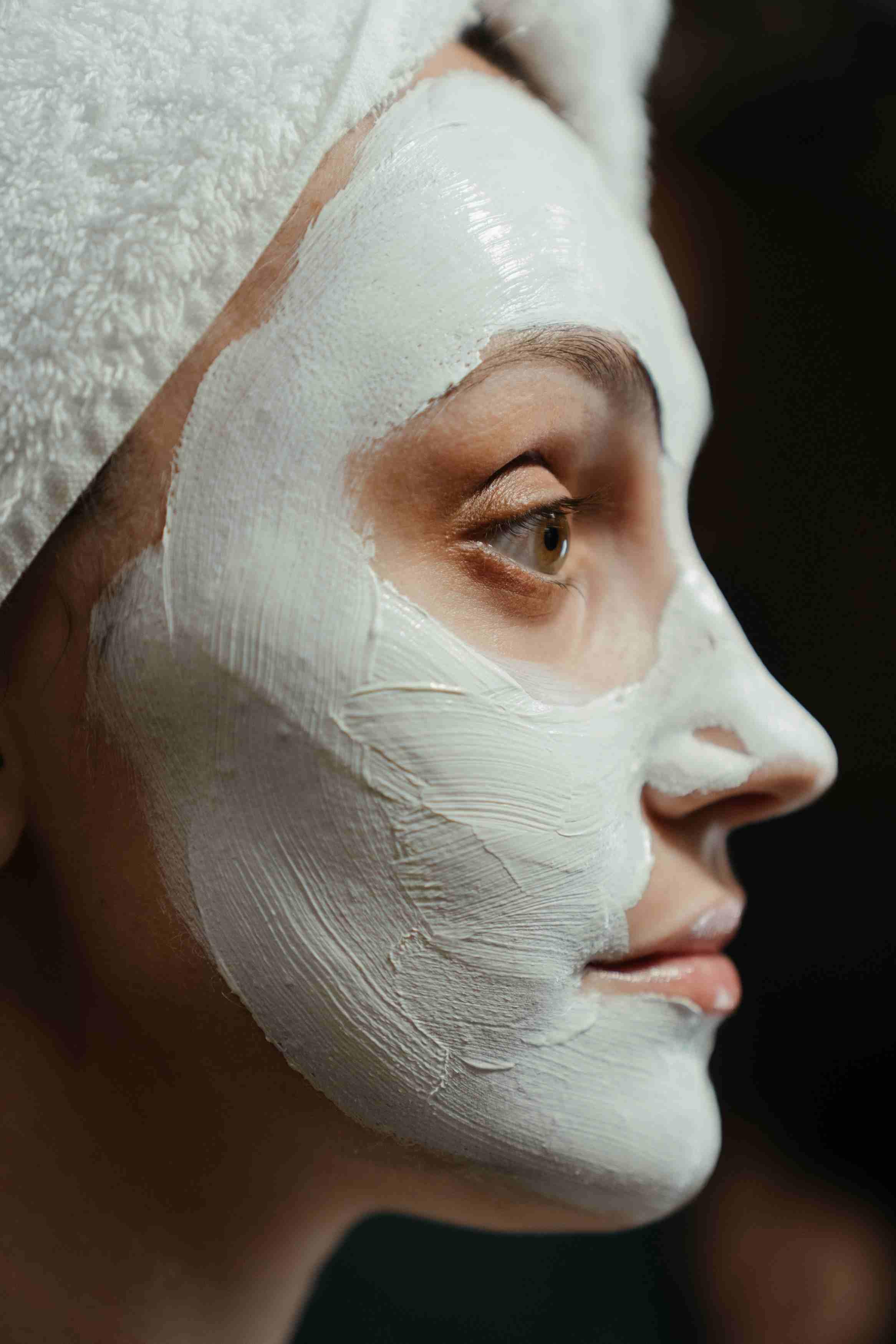 Let's talk all things face masks…
Face masks form an integral part of any good skincare routine and when the right face masks with the best ingredients for your skin are used, they can be very beneficial.
There is something deeply satisfying about applying a generous layer of a smooth-textured clay based face mask to your skin, sitting back with a cuppa or a glass of something cold and bubbly and allowing the mask to work its wonders on your complexion.
The Crafters Shop Face Mask Cosmetic Safety Assessment gives you the opportunity to create some beautifully scented masks which can also be beneficial for your customers' skin and also their mindset.
Kaolin Clay
One of the ingredients in The Crafters Shop face Masks is Kaolin Clay. Often called White Clay or China Clay, it is rich in silica and PH neutral making it exceptionally mild and suitable for many skin types.
Now, many of you may well remember Kaolin Clay being used in medicines that we were given as a child. I'm old enough to remember a preparation called 'Kaolin & Morph' which was literally Kaolin Clay, water and a smidge of morphine! It was given to us when we have upset tummies as the Kaolin was soothing (and binding!), and the morphine helped ease any pain. I've just looked it up and it's still available! Kaolin was also used in a preparation for rashes such as the one that develops due to Chicken Pox, sunburn and even plain old nettle stings.
It is thought that Kaolin Clay offers mild antibacterial and anti-inflammatory benefits and is known to absorb excel oil. These qualities make it potentially beneficial for skin prone to acne or out breaks of spots, rashes and irritation. However, due to the drying nature of Kaolin Clay, it's not advised for use on dry or sensitive skin. A skin patch test is always a good idea.
The use of clays in face masks means that oils and impurities are drawn out of the skin and gently sloughed away when the mask is washed off, however, as the mask has been in contact with your skin for the time it takes to dry, the benefits of the minerals in the clay are absorbed into your complexion.
As with many skincare products and ingredients, specific claims as to the benefits for individuals cannot be made. You can however discuss the historic anecdotal evidence, the fact that these natural ingredients have been used for centuries suggest that there is some weight to the claims and you can mention the results that you and your customers have experienced when using your products.
It's also worth noting that the Kaolin Clay you buy from The Crafters Shop is absolutely the best quality, pharmaceutical grade Kaolin. Our grade has been sterilised for increased purity as we believe that only the very best ingredients should be used on your skin, especially on your face.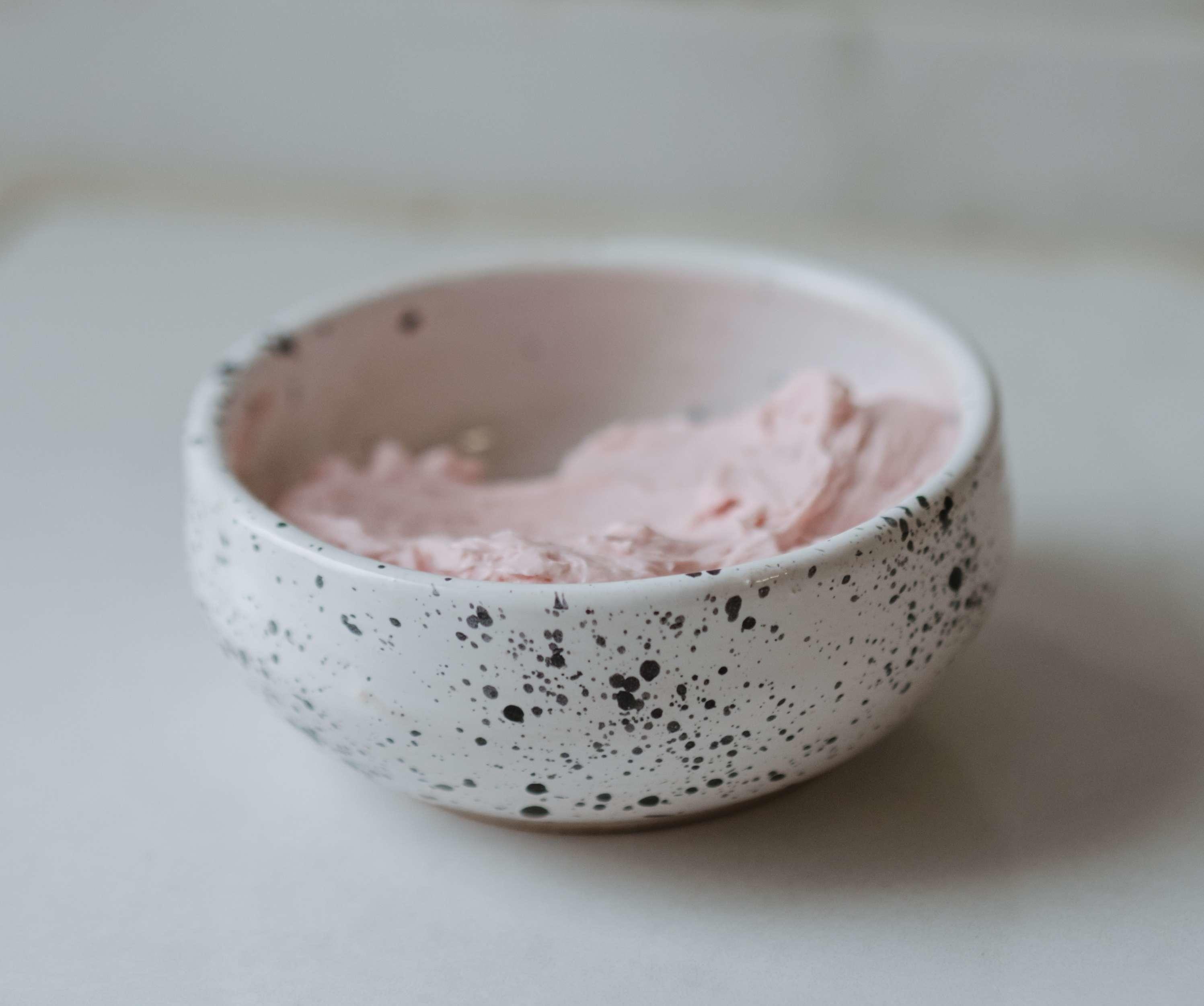 Green Clay: - Is a type of Kaolin Clay typically with iron oxides and other elements such as chlorophyll which give it the subtle green tinge. The darker the green the more additional elements the clay has.
There are also trace minerals present in Green Clay including:
montmorillonite
dolomite
magnesium
calcium
potassium
manganese
phosphorus
aluminium
silicon
zinc
cobalt
copper
selenium
Which all have their own beneficial properties and have been used over centuries in the practice of skincare.
Pink Clay: - Another form of Kaolin Clay with all the natural properties it provides. Pink Clay is rich in Silica which may improve the natural elasticity of skin and aide with cell renewal. As with Green Clay, it contains Iron Oxide and a multitude of trace minerals.
Red Clay: - Again with a Kaolin Clay base, the red colour in Red Clay is obtained from the increased levels of iron oxide and copper in the clay. Copper is believed to help increase elasticity of your skin and also to reduce wrinkles. There are various articles and even some medical studies cited in the research on this matter however I would urge caution when making claims.
Essential Oils
The essential oils chosen to be included in The Crafters Shop face mask assessment are deliberately ones which are wonderfully beneficial not only for the skin but also for the mind. The properties of each essential oil have been researched to ensure that the face masks you make as part of your product range are the most impactful for your customers to keep them coming back time and again for your amazing products.

Bergamot – whilst a citrussy scent, which are usually associated with being invigorating and uplifting, is known to promote good sleep cycles, be calming, reduce stress and anxiety. Bergamot is reputed to have antibacterial and anti-inflammatory properties which along with its widely reported analgesic qualities can make it a good essential oil for acne prone or 'problematic' skin.

Grapefruit – A very strong citrus essential oil which is known to help reduce stress. It is also claimed that it helps to reduce blood pressure. Without medical sources for this, we advise caution when stating it a benefit. It could be said in your product description that Grapefruit Essential Oil 'is believed by some to assist with reducing blood pressure' but it would be unwise to state it as a fact. Its reputed antibacterial and anti-inflammatory properties make Grapefruit a perfect essential oil for face masks; the uplifting and invigorating effect of the oil on one's senses could be why it's said that Grapefruit is the scent most likely to make you smile.

Rose Geranium – It's claimed that Rose Geranium has antioxidant and antiaging (we prefer pro-aging in that we all have to get older but we can be proactive about how we look after ourselves) properties which make it excellent for skin care products. Along with its reported strong antimicrobial, antifungal and antiviral properties, Rose Geranium is a perfect essential oil to be blended with Kaolin Clays for effective face masks.
The scent of Rose Geranium is believed to enhance relaxation and aide emotional stability, offer some pain relief due to its soothing nature, along with reducing levels of anxiety and the promotion of optimism. As you can see Rose Geranium has the reputation of having a great deal of beneficial qualities, and it is quite a potent essential oil. For this reason, it is limited in the % of its use in cosmetic products. See your assessment for details.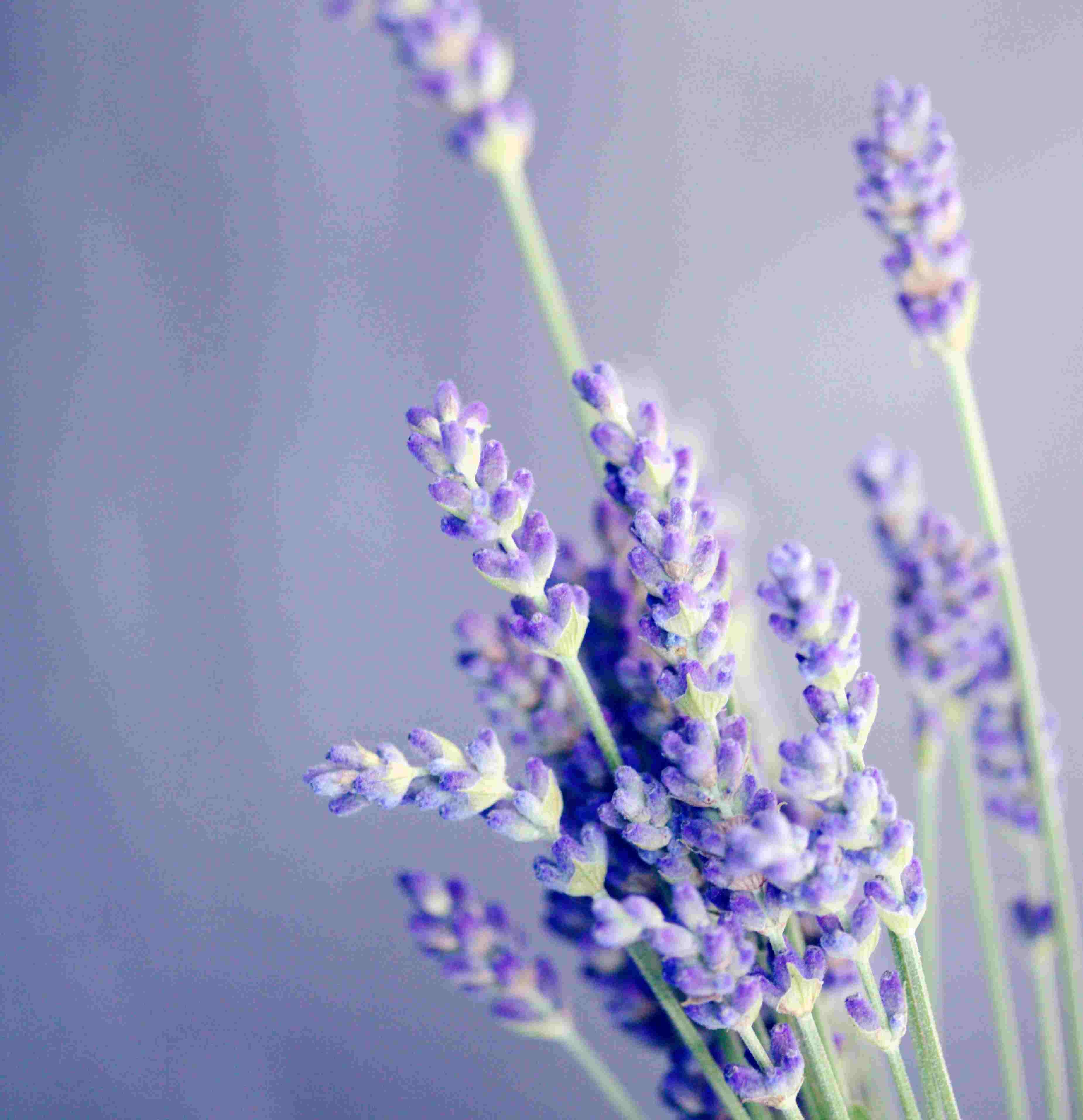 Lavender – Well renowned throughout history to be a relaxant, to help your mind settle and to help reduce insomnia. It has calming properties both for the mind and the skin making it an excellent choice of essential oil for a face mask for those with troubled skin. Due to its reputed properties as a relaxant, Lavender is a wonderful essential oil for reducing anxiety and stress. However, because of the potential potent effects of Lavender, it is not suggested that it be used by anyone who is driving or needs to concentrate as it can lead to significant relaxation – that's what it's meant to do after all!

Exfoliants
The exfoliants chosen to be part of The Crafters Shop Face Mask assessment have been chosen due to their beneficial nature not just to help slough away impurities and dead skin cells but also for their beneficial qualities in their own right.
Blue Poppy Seed – These little seeds are true powerhouses of potent qualities. They contain a high level of linoleic acid reputedly making them effective in treating skin conditions such as eczema, burns and other rashes. They also have anti-inflammatory properties which along with the Kaolin Clay and the essential oils included in The Crafters Shop Cosmetic Safety Assessment means that you can create some beautifully impactful face masks.
As with all claims regarding ingredients for your cosmetic products, you have to be careful what you state as fact and what you refer to as anecdotal evidence from your customers.
Bamboo Powder – Due to its oil absorption and gentle exfoliation properties, bamboo powder is a wonderful ingredient for your natural face masks. The exfoliation will gently remove dirt and dead skin cells, the excess oil will be absorbed whilst the sebaceous glands will be regulated by the Bamboo Powder.
Fine Hibiscus – Natural acids present in Hibiscus help to break down dead skin cells and increase cell turnover. The application of Hibiscus in powder form means that your skin benefits from the exfoliating nature of the fine powder and also from the natural qualities in Hibiscus. Add this to the fact that Hibiscus is high in an antioxidant called 'myricetin' which is known to suppress collagenase (an enzyme in the body which targets and breaks down collagen), and you've got a 'pro-aging' exfoliant!
Fine Pumice Powder – Pumice naturally contains a wide range of minerals which are considered beneficial for the skin. These include:
Silicon Dioxide
Potassium Oxide
Sodium Oxide
Ferric Oxide
Calcium Oxide
Magnesium Oxide
Titanium Dioxide
Sulphur Trioxide
Manganese Oxide
By using natural fine pumice powder in your face masks you can create a skincare product which can softly but effectively slough away dead skins cells and impurities leaving behind a gently glowing complexion due to the natural mineral compounds found within pumice.
As you can see there are many and varied amazing qualities in each of the ingredients chosen as part of The Crafters Shop Face Mask Cosmetic Safety Assessment. We out a great deal of thought, time and effort into providing you with the very best assessments that we know your customers will benefit from and love meaning they come back time and again for your creations.
If you've not already bought The Crafters Shop Face Mask Cosmetic Safety Assessment, click the link below to add it to your range now.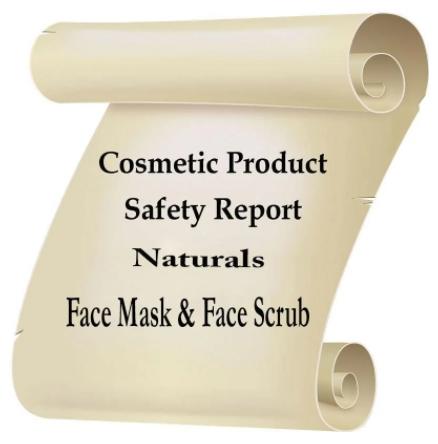 The Natural Clay and Essential Oil Face Mask Cosmetic Safety assessment is an ideal partner for the Naturals Melt & Pour Soap Assessment and the Naturals Bath Bomb Safety Assessment which are currently on special offer with 10% off until 30th October!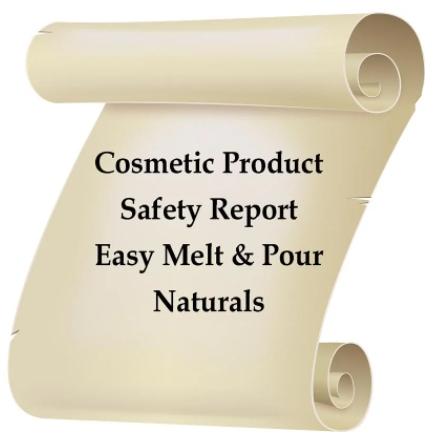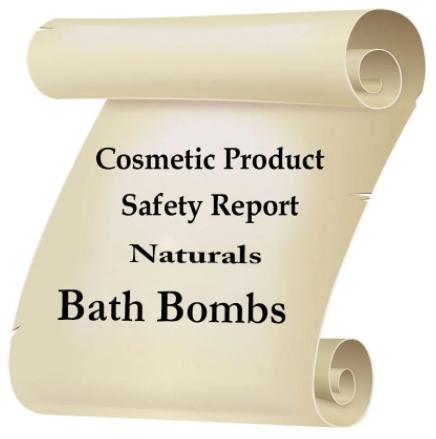 Get all 3 now in time for you to make some beautiful gift sets for Christmas.